Hey Uprofiter! 🚀
Check out the new way to connect to NinjaTrader 👀:

1️⃣ Login to https://account.ninjatrader.com/register and enter your email.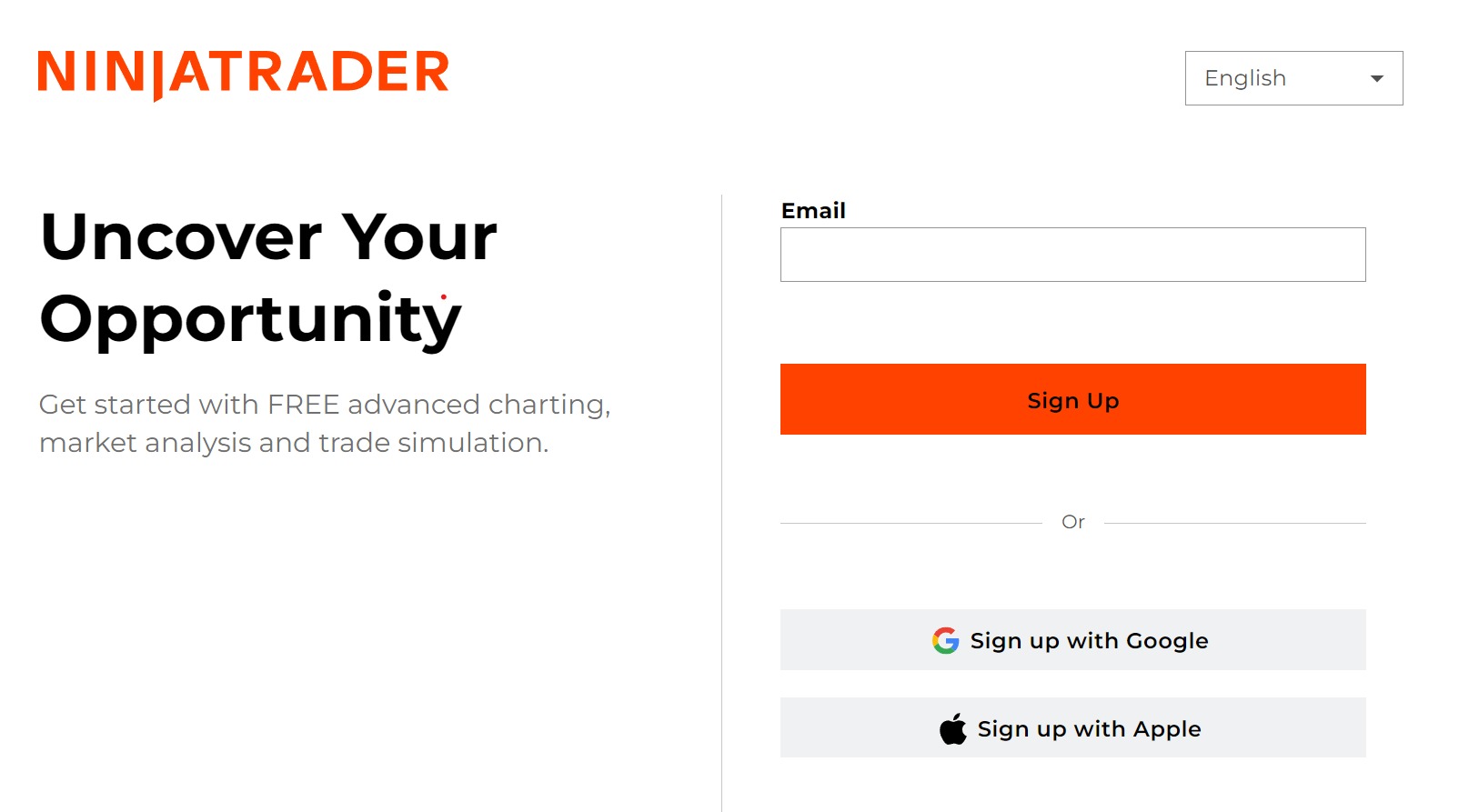 2️⃣ A new page will open where you will need to confirm your email. Check your inbox and click ''Confirm email address''.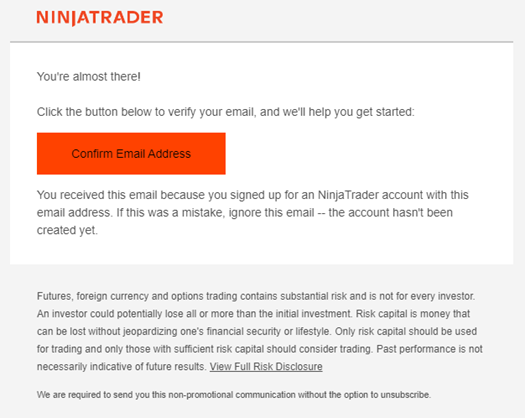 3️⃣ Create a username and password, check the terms and conditions box if you agree with them, and click ''Create user''.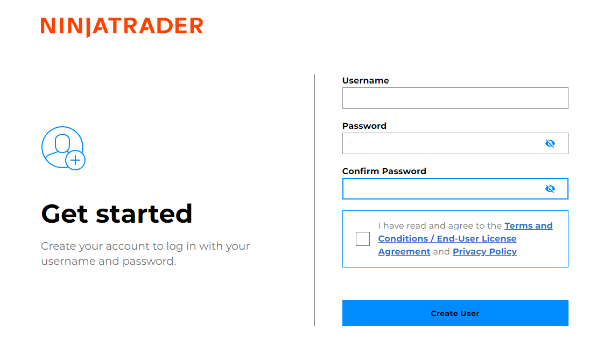 Note. If you do not have a NinjaTrader License, please skip step 4️⃣ and 5️⃣, and go directly to step6️⃣.


4️⃣ You will be prompted to a new window, go to ''Additional options'' and select the option ''IMPORT LICENSE KEY''.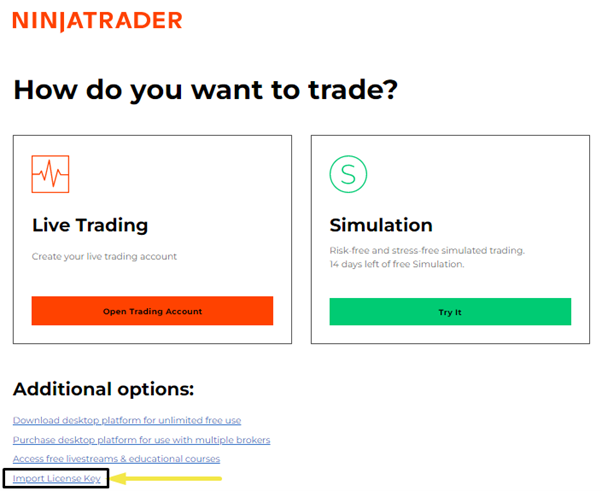 5️⃣ Enter the license you received from Uprofit and click ''Import''.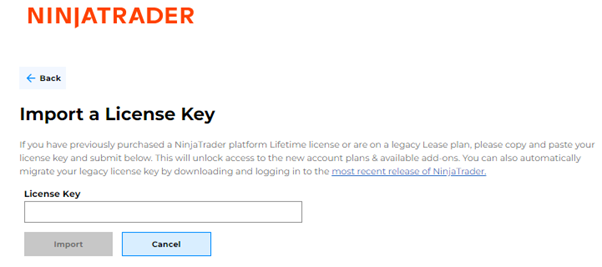 6️⃣ After your license has been imported, select the option ''Download desktop platform for unlimited free use'', which you will find under ''Additional options''.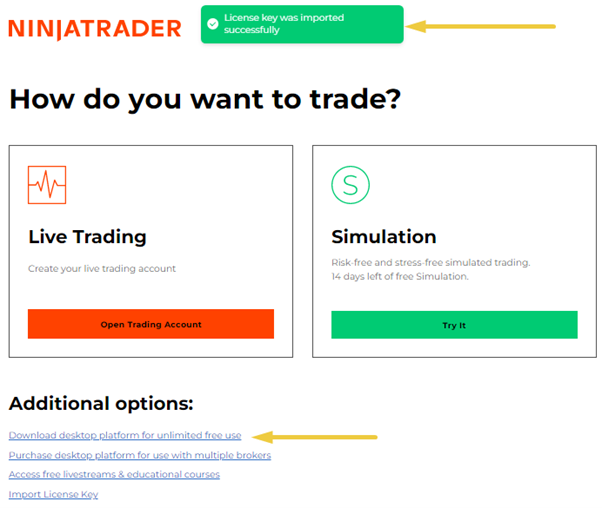 7️⃣ Download the latest version of NinjaTrader.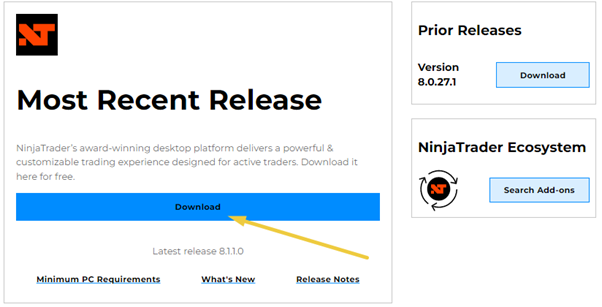 8️⃣ Once the NinjaTrader platform is installed, log in, enter the Username and Password you used to register with NinjaTrader, then click ''Log In''.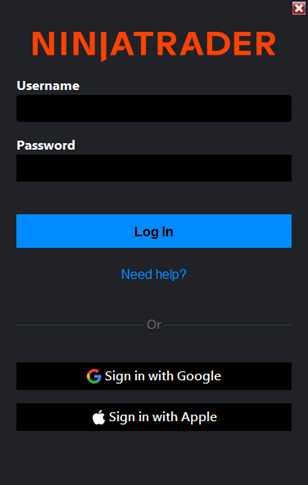 9️⃣ Once you are logged in you will see the control center where you can set up your credentials and start trading.
🚨NOTE: If you already have a Live account or an active program, you don't need to locate the license again, just make sure you open Connections - Configure - and validate your account's settings as follows:

Live account: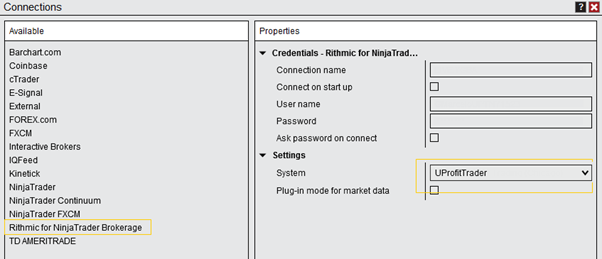 Evaluation Program: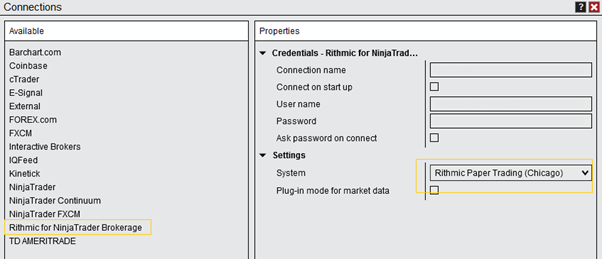 That's it! 😉