Hi Uprofiter! 🚀
You've signed up and you're ready to go. Let's see how to set up your Uprofit account ⚙️
After registering, you will receive a confirmation email 📩 with your access data. With these credentials, you can configure your RTrader account.
Follow these steps 👇
1️⃣Download RTrader 📥. You can choose Pro version or Normal version.
2️⃣Enter the username and password you received by email.
3️⃣In the ''System'' option, click on the arrow 🔽. A drop-down menu will appear. Select "Rithmic Paper Trading".
4️⃣Click the arrow 🔽 on the ''Gateway'' option. Select "Chicago Area" from the drop-down menu.
5️⃣Click ''Login''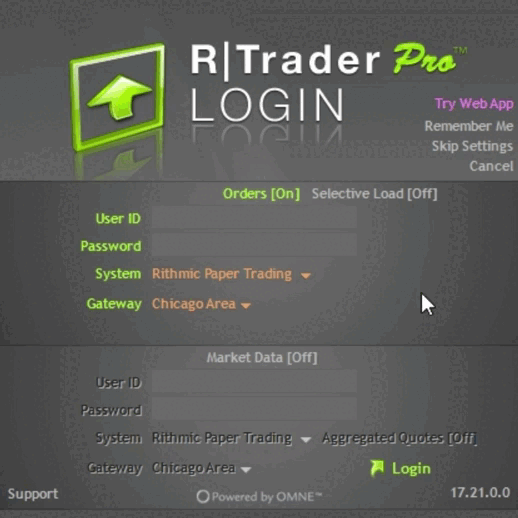 6️⃣Once inside, you need to accept the following two digital documents:

📄Rithmic, LLC Market Data Subscription Agreement: After reading it, click "I Agree" if you do.
📄Rithmic, LLC Market Data Self-Certification: Here you need to select "Non-Professional". Remember that you must access the system as a "Non-professional"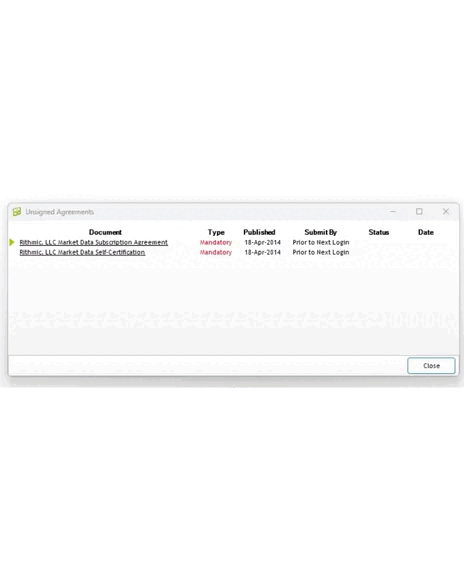 Not sure how to check whether you already accepted these documents? See how to do it below👀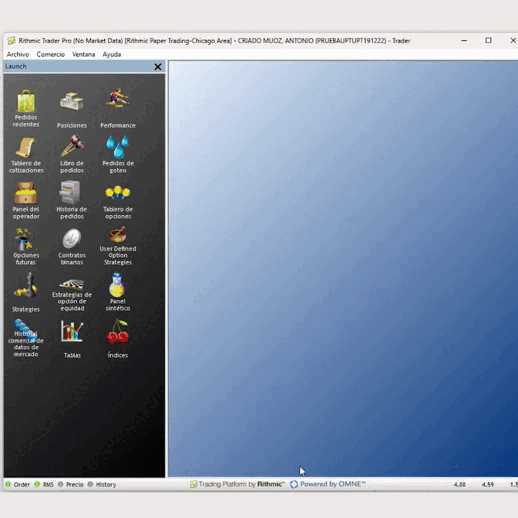 You need to check this out 👇
📌It is very important to copy and paste your login data (user ID and password) without spaces at the beginning or at the end. Otherwise, the platform will consider the space as another character and you will not be able to log in.
📌Make sure you select ''Rithmic Paper Trader'' in the ''System'' option and ''Chicago Area'' in the ''Gateway'' option.
📌If you accidentally declare yourself ''Professional'' in the second agreement, don't worry! You just need to email our support team support@uprofittrader.com to indicate the error. We will be happy to help you and we will correct it for you, after which you can continue trading as normal 😉
This is important:
📌Uprofit Trader doesn't receive the operations performed on the SIM101 account. Make sure you are trading on the correct account.
📌You cannot be logged in to both RTrader and NinjaTrader at the same time. You can only be connected to one platform at a time. Otherwise, one of the two platforms will be closed.
📌Track your net profit and loss in RTrader instead of NinjaTrader. You can do so from your Dashboard directly🎛️. Find the column labeled "P&L".
📌RTrader automatically calculates commissions and fees, while NinjaTrader does not accurately show your real-time net profit and loss. Uprofit Trader reports are calculated using RTrader data.
📌If you have your own NinjaTrader license, you can use it instead of ours.
Take a look at this info🔎
How do I set up NinjaTrader 8?