We use the industry's biggest and most trusted platforms to facilitate your trading. We recommend using NinjaTrader. However, if you have experience with other platforms, as long as they support RTrader data, you can keep using them.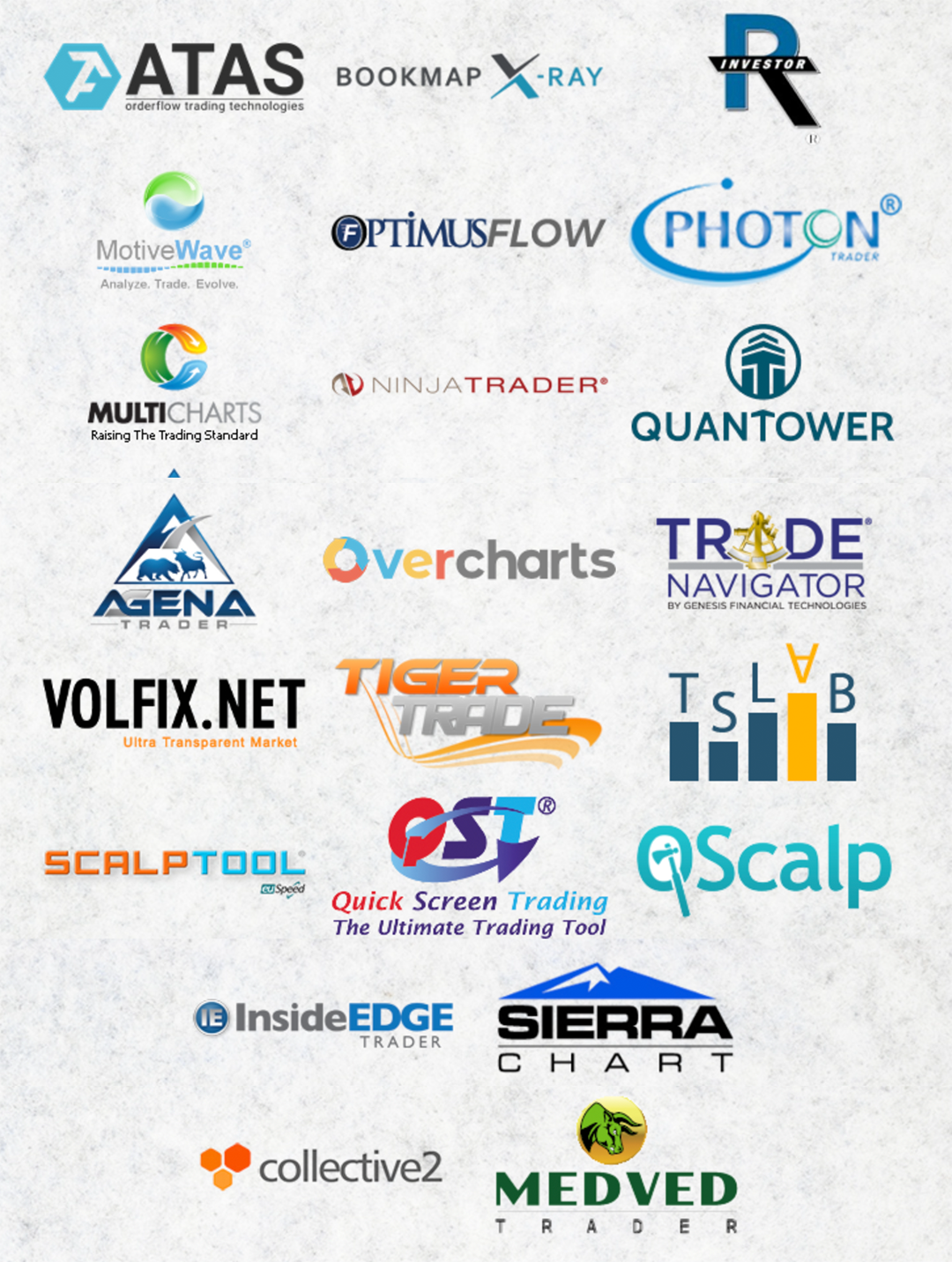 Set up NinjaTrader 8.
Set up ATAS.
Set up Sierra Chart.
Set up Quantower.